2017-04-13

Furnace rolls made by centrifugal casting
We did customer satisfaction survey this week in order to know the usage condition of the furnace rolls manufactured by us in their working environment.
Lots of customers replied to us , " The lifetime of furnace rolls by centrifugal casting is so long, they work so well and efficiently. "
" We are so surprised that we do not need to replace the furnace rollers often, the quality of those furnace rollers are superior. We've saved much maintenance cost. "
" The furnace rolls still work well. This is reason that we did not place the order these days. But, we'll recommend you( LAWAI) to our friends who also need furnace rolls by centrifugal casting. "
(It's grateful to hear the positive feedback and those really cheer us up. )
Basically, furnace rolls are used to carry the full weight of the processed slab during the manufacturing process with the temperature up to 1000 degree Celsius. So, choosing the right material for the furnace rollers is extremely important. HK alloy is the material we often recommend to customers. It is one of the good options of heat-resistant alloys and it is appropriate to be used in the environment with the temperature below or around 1000 degree Celsius.
Our new project of the furnace rolls:
The below one shows the machining and dynamic balancing status of the furnace rolls.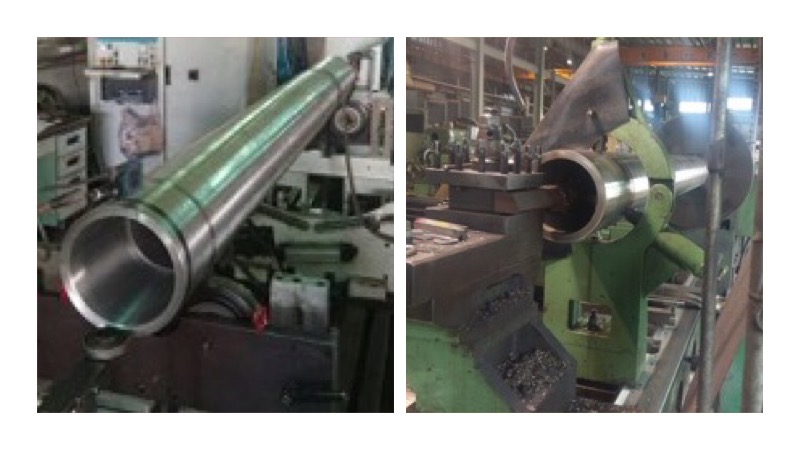 The second picture shows the body and two sides of furnace rolls.