2017-06-14

HK centrifugally cast rollers
Centrifugally cast rollers with the grade HK is one of our important projects in 2017.
We really appreciate our customer, RAD-CON Inc Taiwanese manager, Mr. Jerry Lin introduced us to his friend who had the needs of these rollers.
In the beginning, Mr. Lin sent us the inquiry email regarding the needs of JIS SCH22 rollers and a draft drawing attached. However, we suggested them use the material HK instead of JIS SCH22 since HK has the similar chemical composition with JIS SCH22, the service temperature is suitable for their usage and it has been manufactured by us very often. Due to the rough drawing we received, the machining part of the HK centrifugally cast rollers was designed by us and our subtier.
Our subtier challenged themselves when machining those HK centrifugally cast rollers. Although the rollers have been done by the suitable heat-treating methods before machining, the machining shop still confronted some difficulties when doing this job. Also, how to weld the bodies and the shafts perfectly was another challenge of this project.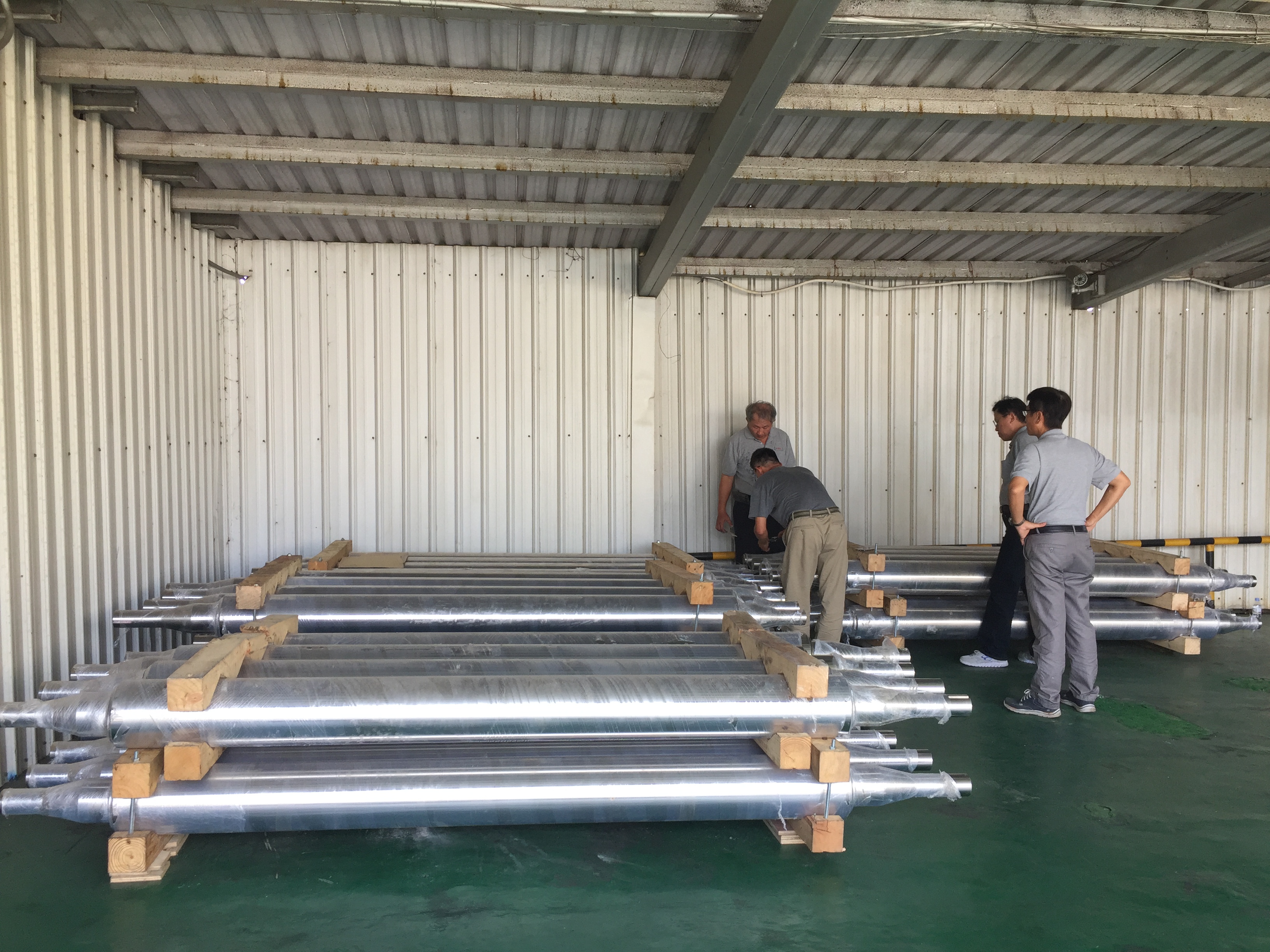 The customer told us they just needed the common rollers that could be used for their furnace. However, each product manufactured by LAWAI would be always beyond customer's expectation. "The details "make us different from other centrifugal casting manufacturers. We care about not only the appearances of the centrifugal castings but also the quality and the durability of the usage. The essence of HK centrifugally cast rollers we produce was filled with the Taiwanese spirits- tough and solid.
After using our HK centrifugally cast rollers, we know our customer will understand " Made in Taiwan" is not good quality and cheaper price. Instead, it's the amazing quality with the reasonable price.
LAWAI would change your impression on the Taiwanese products!