2019-05-31

Centrifugal casting factory is ready for you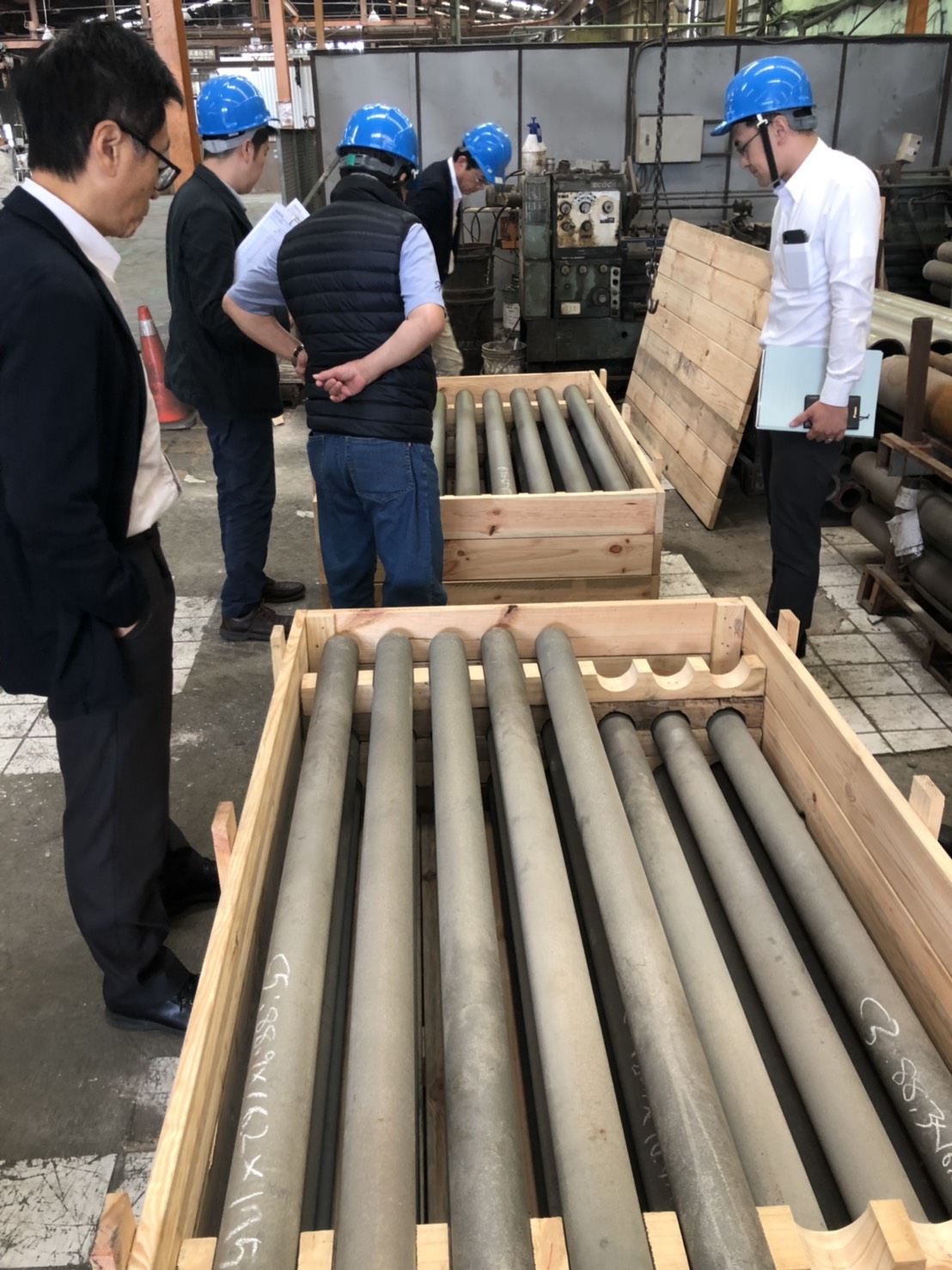 (The picture shows our HH heat-resistant tube ready to be shipped to Japan)
LAWAI is the second to none centrifugal casting factory in Taiwan.
Our centrifugal casting factory is located in the Miaoli county, Taiwan.
It only takes one and half hour from Taiwan Taoyuan international airport. Therefore, it is very convenient for international customers to come to our factory to do the audit, product inspection or only visit.
We produce the custom components at our centrifugal casting factory. The main products are centrifugally cast tubes/pipes, bushings, rollers, rings…etc.
Over one hundred alloy we are able to manufacture including 300 series stainless steel, duplex stainless steel, heat-resistant alloys, wear-resistant alloys and superalloy.
Nowadays, we focus on developing high grade steel and this category is also what we produce more often than common stainless steel.
In addition to 300 series stainless steel, 17-4PH stainless steel tubes and bushings are manufactured frequently at our centrifugal casting factory. Since it has the good corrosion resistance and high hardness, there were the huge demands of 17-4PH centrifugally cast products in the recent years.
Ni-resist 1 is also produced in high frequency at our centrifugal casting factory.
Because of the good wear-resistance and moderate corrosion-resistance, our Ni-resist 1 materials have been applied in oil gas and automobile industries often.
Each successful centrifugal casting factory must experience the ups and downs. Regardless of what we confront, all are the nutrients for us to grow up.
If you are looking for the centrifugal casting factory in Asia, we believe the products made at LAWAI, made in Taiwan will be your right choice.
If you have the demands of our centrifugal castings, please contact us. Thank you!
+886-3-6581116
LAWAI INDUSTRIAL CORPORATION