2021-07-06

Incoloy 800H tube manufacturer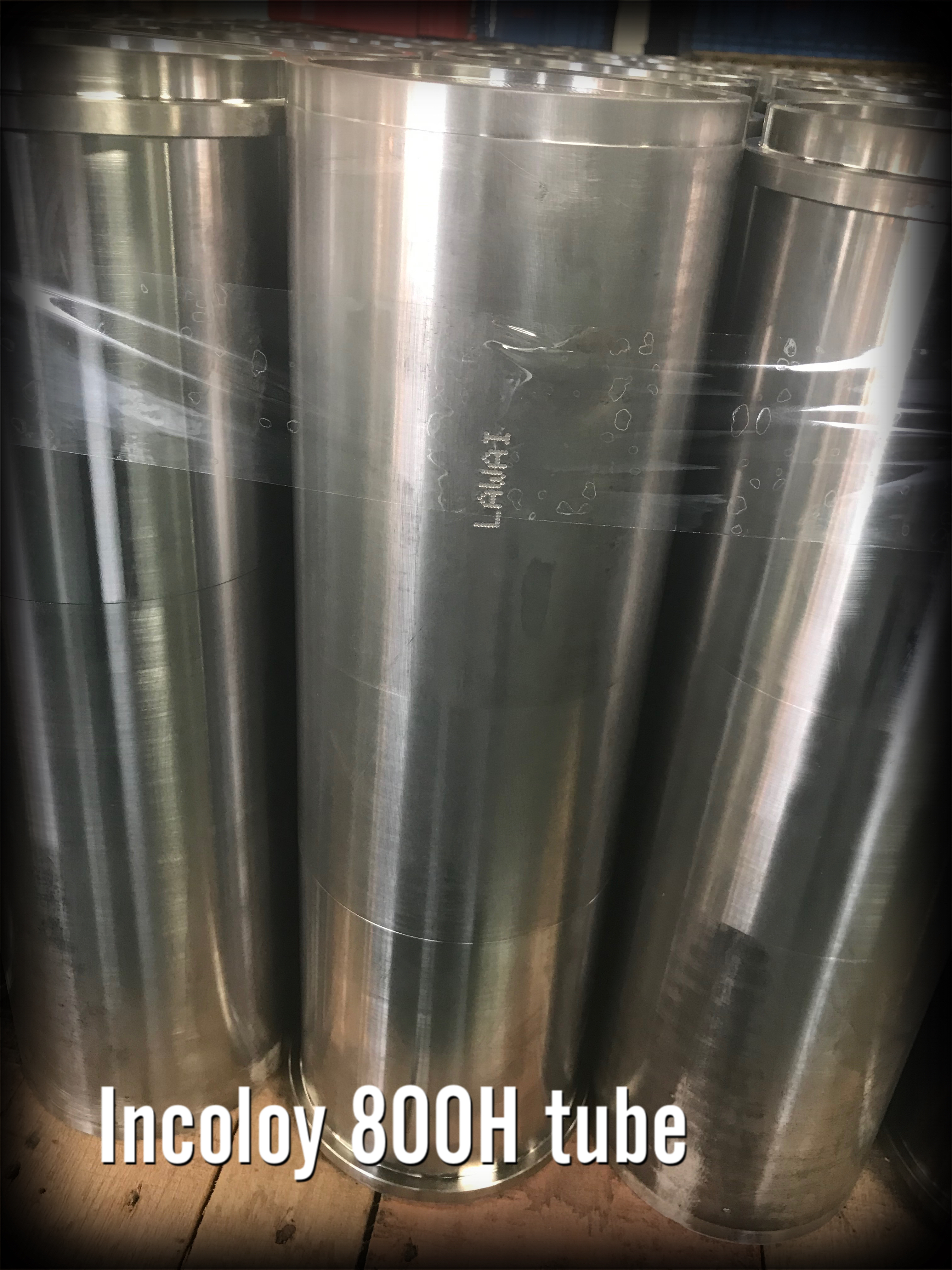 (Incoloy 800H tube manufactured by centrifugal casting)
Incoloy 800H tube is one of the superalloy able to be manufactured by us in Taiwan
Incoloy 800H is the material with the heat and creep resistance and it is regarded as a special alloy. Because of the progress of petrochemical industry in Taiwan, the demands of high grade tubes as the components increased through time. Therefore, we developed and are developing higher grade heat-resistant tubes in order to meet their needs. And Incoloy 800H tube is one of those materials we developed successfully.
Developing Incoloy 800H tube is challenging
Incoloy 800H is the Fe-Cr-Ni superalloy and it is easy to be oxidized when melting in the air because it contains 0.3%Ti and 0.5%Al. Vacuum melting furnace is suitable for melting Incoloy 800H, however the size of the furnace is not large enough for centrifugal casting. Thus, we developed the special agent and used it when melting Incoloy 800H in the high frequency furnace to avoid the oxidation.
Is it easy to purchase Incoloy 800H tube in Taiwan?
The answer is no. It is difficult to purchase Incoloy 800H tube here.
Incoloy 800H tube is the special material and importing the tubes is the only way because there is no seamless tube manufacturer in our country.
Although we are able to import the Incoloy 800H tubes, the sources of Incoloy 800H "hollow bars" are still difficult to be found. Most of them do not have the stock of Incoloy 800H tubes and they do not have the custom Incoloy 800H tubes. Even though the supplier could make the custom Incoloy 800H tubes, the prices of them are much higher than the expectation.
Incoloy 800H tube manufactured by centrifugal casting V.S. Incoloy 800H tube produced by rolling
The scale of the seamless tube production is big, thus custom Incoloy 800H tube with small order quantity is not able to be made by this method. But, centrifugal casting is able to make it come true.
Most customers purchased the Incoloy 800H tubes by rolling before they knew us. The costs of purchase and stock were high. Compared with rolling, the production steps of centrifugal casting are simpler and centrifugal casting is without plastic working. The horizontal toughness is better than rolling.
The price of Incoloy 800H tube produced by centrifugal casting at LAWAI V.S. The price of Incoloy 800H tube manufactured by forging imported from other countries.
For example, OD 4"x SCH80 x 2500 mm long
| | | | |
| --- | --- | --- | --- |
| | 800H tube of LAWAI | Imported 800H tube | |
| Delivery time | 45~60 days win | >90 days | |
| Price | 450/kg NTD win | 1,200~2,000/kg NTD | Estimated based on LME Nickel price 18,000 USD/Ton |
LAWAI INDUSTRIAL CORPORATION
No.1283-1, Ren-ai Road, Chunan Townshio, Miaoli County, Taiwan
+886-3-6581116
http://www.lawai-alloytube.com/