Centrifugal Bowl Decanter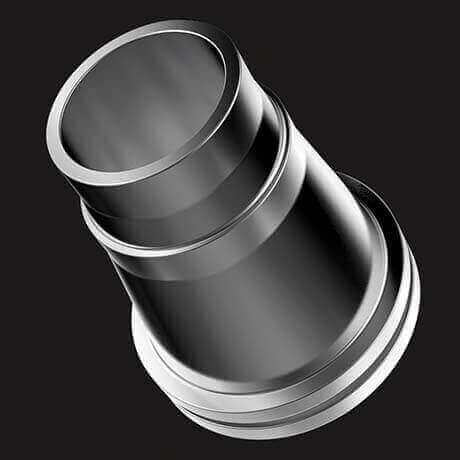 inquiry
LAWAI's centrifugal castings have the dream
The dream is to purify the contaminated water to be the clean one
The dream is to transform seawater to be the drinkable one
The dream of centrifugal casting is to benefit this planet
Materials of Centrifugal Bowl Decanter
►PLEASE SCROLL DOWN, YOU'LL FIND THE TABLES OF GRADE
300 series, Duplex stainless steel
Custom alloys ( This is what we can do for you )
---
Dimensions of Centrifugal Bowl Decanter
►ALL ARE CUSTOMIZED
Based on your drawings and requirements
---
Applications of Centrifugal Bowl Decanter
►WE'LL DO THE BEST TO ASSIST YOU WITH ANY CASE
Sewage and slurry treatment, Food and beverage industry, Pharmaceutical industry
Chemical industry, Environmental protection and recycling,
Industrial waste treatment
Others
---
Features
of
Centrifugal Bowl Decanter
Centrifugal casting is without casting defects and holes
One-piece construction - always better than weld
Saving cost beacause of long lifetime
Mechanical properties are almost equal to forging
For the better world, recycled alloys will be used if the project suits
Made in Taiwan is always beyond your expectation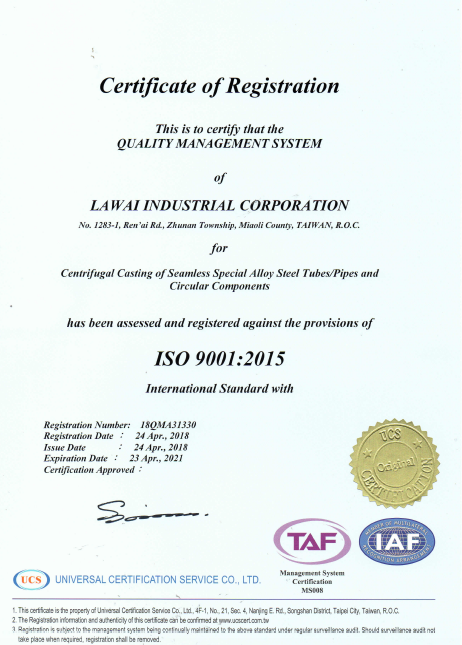 LAWAI is the No. 1 Centrifugal Bowl Decanter manufacturer in Taiwan. We provide customized Centrifugal Bowl Decanter for our clients all over the world. The Centrifugal Bowl Decanter produced in LAWAI – reliable and beyond your expectation!